The accommodation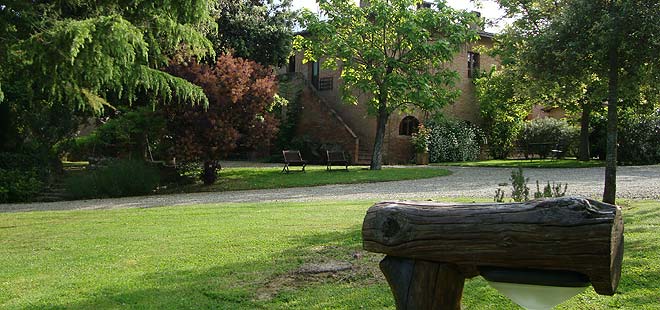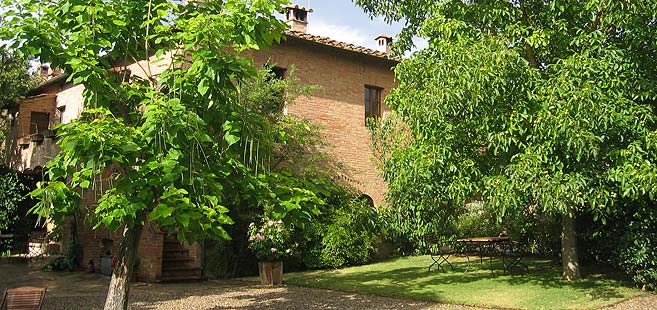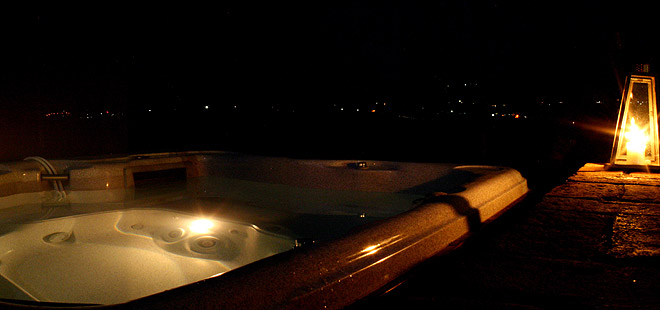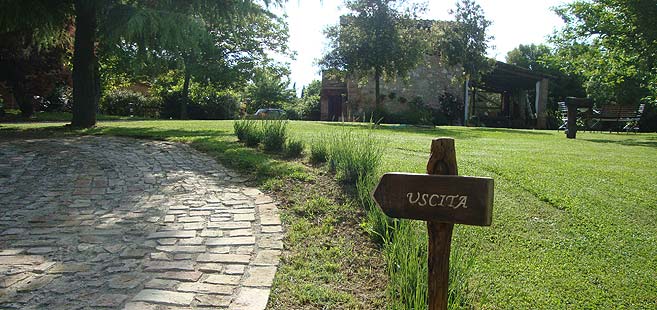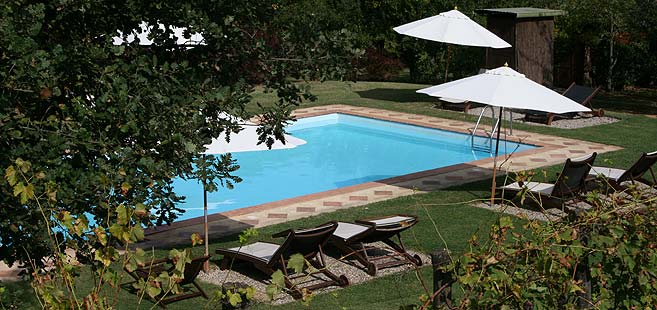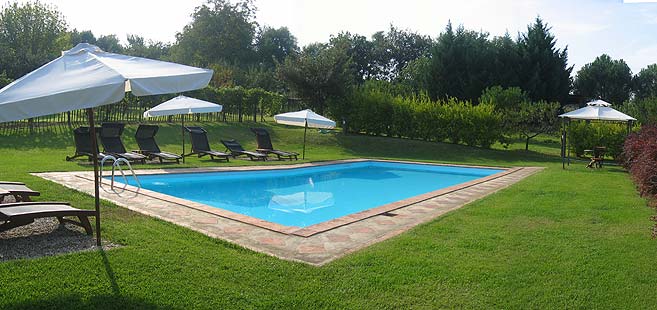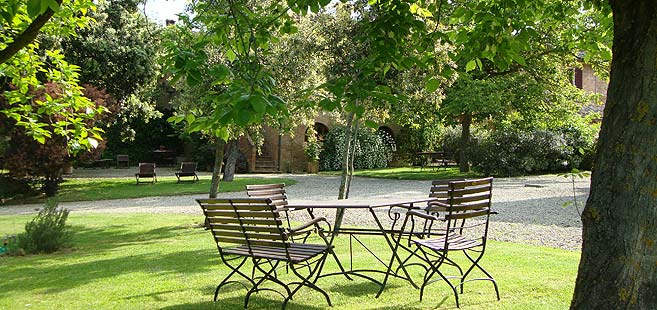 A holiday in Tuscany is a great idea but, in order to ensure a good stay, it is essential to choose the right agriturismo among the different ones available. Choosing agriturismo Poggio Salvi means to profit from the help and knowledge of people who was born and live in Tuscany. Massimo and his family will be able to help you to discover the most secret and beautiful places of this region, suggesting to you the easiest roads, the most fascinating places and the best restaurants!
Thanks to our experience and familiarity with the territory, your problems will be easily resolved. To be welcomed is at the base of any stay: we hope that you will appreciate our hospitality.
The apartments
The apartments have been created from an ancient farm-house."Il Glicine" and "Il Girasole" are located on the 1st floor whilst on the ground-floor you will find the biggest apartment called "Le Rose".
"Il Glicine" is ideal for a couple. With friends or family "Il Girasole" or "Le Rose" would be preferable. You may even rent the three apartments and be the only guests!
The antique inner furniture, has been chosen with the intention to make you feel as if you were in your own country home
CLICK ON IMAGE TO VIEW THE APARTMENTS.
Close Project
Le Rose
"LE ROSE" is the largest apartment (85 sq.mts.) with two bedrooms, a bathroom with shower, a spacious living room with cooking space and a large fireplace.
"LE ROSE" is located on the ground floor.
Close Project
il Girasole
"IL GIRASOLE" (50 sq.mts.)is an apartment with two bedrooms, a large bathroom with shower and a living room with cooking space and fireplace. "IL GIRASOLE" is located on the first floor
Close Project
il Glicine
"IL GLICINE" (35 sq.mts.) is an apartment located on the first floor, with one bedroom, a bathroom with shower and a living room with a cooking space and fireplace.
The garden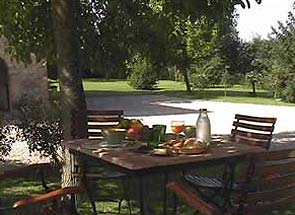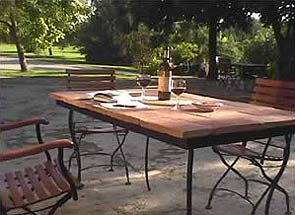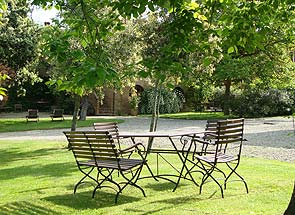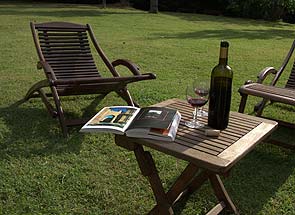 Your apartment has a dedicated table in the garden where you can eat at your convenience…
A barbecue is also available if you want to cook outside!
Services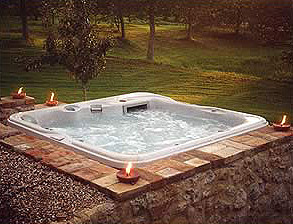 Jacuzzi Whirlpool
You will be able to relax in a charming Jacuzzi whirlpool in a secluded part of the garden. You will enjoy a warm bath, comfortably relaxed in ergonomically designed  seats. Several air and water jets will give you an effective massage, giving you a feeling of well-being both in summer and in winter.
The Swimming pool
The swimming pool (6 x 12 mts.), placed in a quiet garden, is slightly set apart and encircled by edible grapes and fruit trees from which you are welcome to taste peaches and plums.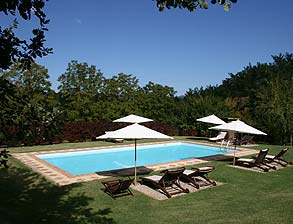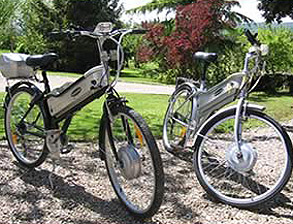 The Power Bicycles (NOT AVAILABLE NOW)
We now have available two brand new power bicycles that you can use to discover the Tuscan countryside with no efforts and without polluting.
We have set-up specific itineraries that will help you to discover the hidden secrets of the area that otherwise you will not get to know.
Mountain-Bike
Mountain-bikes are at your disposal for pleasent rides.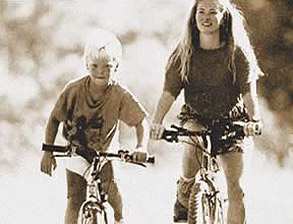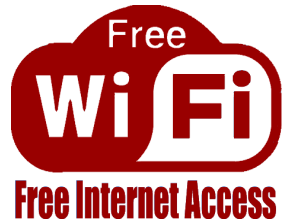 WI-FI Internet connection
If you want to keep in touch with relatives, friends or just to find-out information, you will be able to browse the internet through a FREE WI-Fi connection available directly in your apartment. informazioni
Wine
Just 50 mts. away from your apartment, you will be able to purchase a good Chianti wine directly from the producer Azienda Agricola "POGGIO SALVI".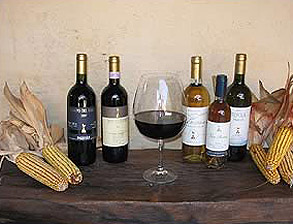 Surroundings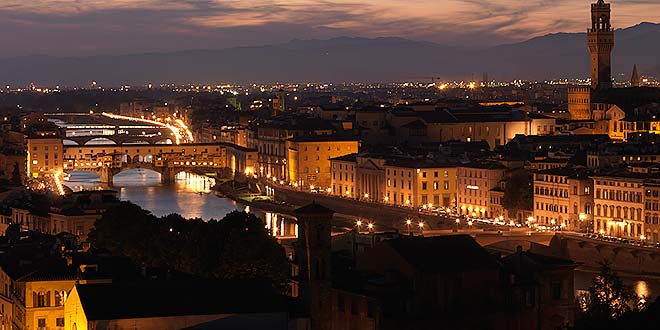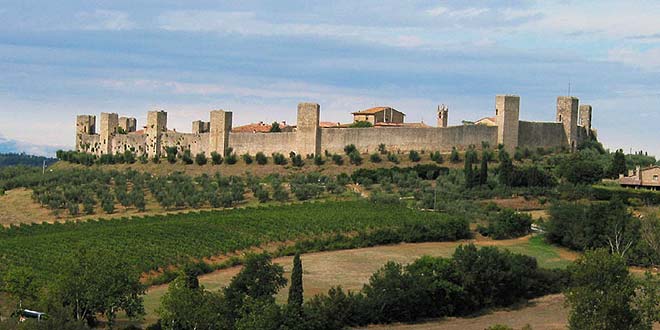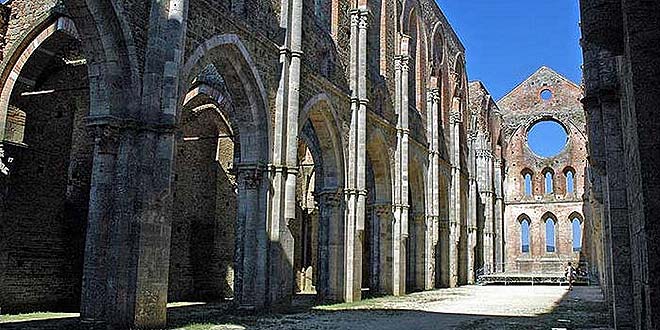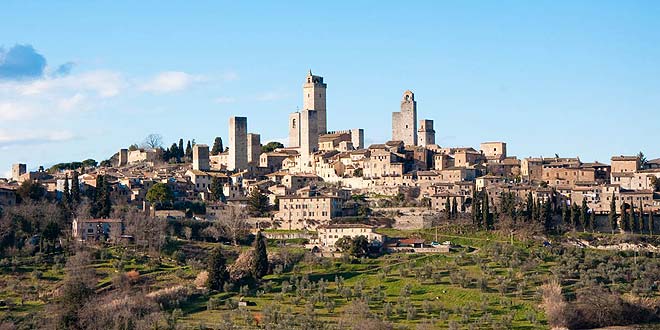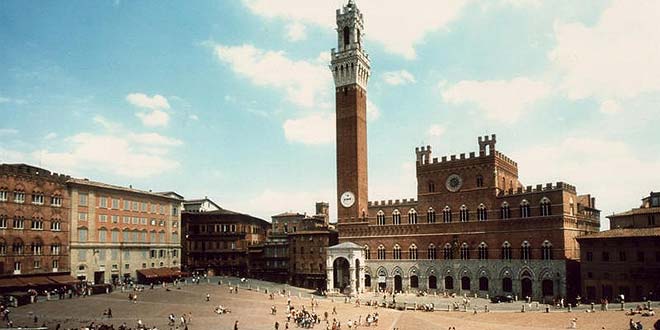 Siena is the best starting point to visit the artistic beauties and marvellous landscapes of central Tuscany. We recommend the following towns and itineraries:
Siena – San Gimignano – Monteriggioni – Montalcino – Volterra – San Galgano
Who we are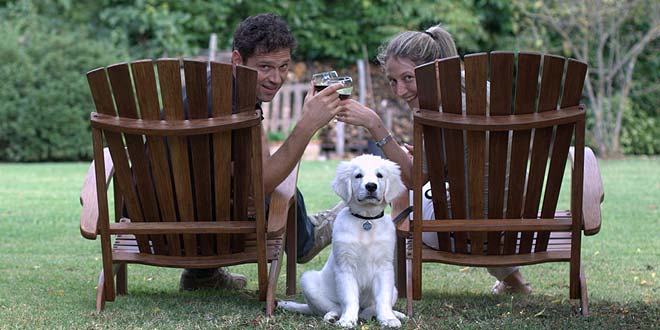 We are Massimo and Claudia and we have been working full time for many
years in our small business.
I, Massimo, do the bookings, the farming and the garden.  Claudia
looks after the apartments. We live next door to the apartments, so we
can help you with all your needs.
Between us is Giotto. His only job is to WELCOME YOU!
Curiosity
The inhabitants of Poggio Salvi
Press
Details
Contacts
Agriturismo Poggio Salvi
di Massimo Cavazzoni
Loc.Poggio Salvi 249 – 53018  Sovicille (Siena)
Tel. +39 0577 349443
Fax. +39 0577 349443
Cell. +39 3332907890
EMAIL: info@poggiosalvi.net
FACEBOOK: https://www.facebook.com/AgriturismoPoggioSalvi/
INSTAGRAM: https://www.instagram.com/agriturismopoggiosalvi/
P.IVA 0087446520
GENERAL INFORMATION
• Arrivals: from 14.30 pm to 19.30 pm.
• Departures: from 8am to 10am.
• The swimming pool is open from the last week of May to the first week of October.
• Beddings (sheets, pillow-slip and blankets), towels, table-cloth and dish-cloth are included in the price and are changed weekly.
• Pharmacy, bank, supermarket and other shops are 4.5Km away.
• Accepted credit and debit cards: Visa, Mastercard, Maestro, Bancomat.